Library Awarded Grant for Career and Job Seeking Programs
   The library was recently awarded a federal Library Services and Technology Act (LSTA) grant in the amount of $7,500 from the Massachusetts Board of Library Commissioners (MBLC). Our grant project, titled Pathways to Success, will allow the library to improve its support to our job-seeking adult patrons by offering computer software training classes, resume writing and interview skills workshops, social networking workshops, and by expanding the career and job search resources available at the library.
   If you are an older adult looking for a new job, a career change or are interested in getting back into the workforce after a break, this grant will benefit you! As a first step, we need your feedback. Your completion of the short survey found at 
https://www.surveymonkey.com/r/MPLJobSeekers
will help us tailor our upcoming grant-funded programming to best fit your needs. Programs and classes will begin in January 2019.
---
Career and Job Search Websites
Click the logos below to link to these resources:
Sponsored by the U.S. Department of Labor. A proud partner of the American Job Center network.
CNA Plus Academy
Certified Nursing Assistant Practice Tests
https://cna.plus/
If you are new to computers, haven't used them for a while, are a little unsure and uncomfortable, or just need a bit of a refresher, DigitalLearn.org has the tools to help you tackle technology at your own pace and gain the confidence you need to succeed.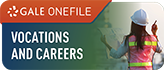 Articles on job searching, building a career, and more.
Glassdoor has millions of jobs plus salary information, company reviews, and interview questions from people on the inside making it easy to find a job that's right for you.
Join the world's largest professional network.
MassHire Cape and Islands Career Center
MassHire JobQuest:
https://jobquest.detma.org/jobquest/Default.aspx
U.S. Department of Labor
Bureau of Labor Statistics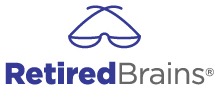 Job-seeking advice for those 55+.
One search, millions of jobs.
Access over 500 online courses.
Mashpee CLAMS card required.