Career and Job Search Online Resources
Click the logos below to link to these resources:
Massachusetts COVID-19 Unemployment Information
Stay informed on the latest related to Department of Unemployment Assistance (DUA) and COVID-19.
Sponsored by the U.S. Department of Labor. A proud partner of the American Job Center network.
For job seekers at all levels, includes career assessments prompt personalized career recommendations and guidance on programs, knowledge, skills, and ability. Search for open jobs opportunities and create visually interesting résumés, cover letters, and websites that can be externally shared with prospective employers, using prebuilt templates.
View a brief demonstration video by clicking here.
CNA Plus Academy
Certified Nursing Assistant Practice Tests
https://cna.plus/

If you are new to computers, haven't used them for a while, are a little unsure and uncomfortable, or just need a bit of a refresher, DigitalLearn.org has the tools to help you tackle technology at your own pace and gain the confidence you need to succeed.
Indeed strives to put job seekers first, giving them free access to search for jobs, post resumes, and research companies.
Join the world's largest professional network.
MassHire Cape and Islands Career Center
U.S. Department of Labor
Bureau of Labor Statistics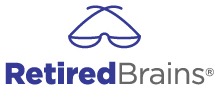 Job-seeking advice for those 55+.
One search, millions of jobs.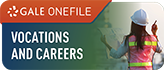 Articles on job searching, building a career, and more.